Pax Vaira (1976) is an Italian sculptor living and creating art between London and Florence. Originally from Puglia, Italy, and very creative since early age, he studied law in Milan where he came in contact with the art world.
Lawyer in the City of London from 2003 to 2013, he discovered stone sculpture during those years and started developing a his special relationship with stones, which allows him to express intimate massages through his technical research. His intention is to create a bridge between the past and the future, aiming at embracing the main principles of all cultures of a globalised world. He is expressing the tension between the sacred and the profane, and exploring the dualism and the contradictions.
In 2010 he exhibited to the public for the first time in London. He has several solo and group exhibitions under his belt and works on commission and out of inspiration. He is also a prolific live performer.
Pax Vaira (1976) è uno scultore italiano che vive e lavora fra Londra e Firenze. Di origine pugliese e profondamente creativo sin dall'infanzia, ha svolto i suoi studi universitari di legge a Milano, dove ha iniziato ad aprirsi alla conoscenza del mondo dell'arte.
Avvocato a Londra dal 2003 al 2013, scopre in questo periodo la scultura in pietra. Prende forma da allora il suo rapporto speciale con la materia, dalla quale attinge i messaggi più intimi che comunica attraverso la sua ricerca tecnica. Il suo intento è creare un ponte tra il passato e il futuro che provi ad abbracciare diversi elementi costitutivi di tutte le culture del mondo globalizzato. La sua interiorità si esprime nella tensione tra il sacro e il profano, nell'esplorazione del dualismo e delle contraddizioni.
Nel 2010 a Londra espone le sue opere per la prima volta al pubblico. Ha partecipato a diverse mostre personali e collettive, lavora su ispirazione e su commissione. Realizza anche performance dal vivo.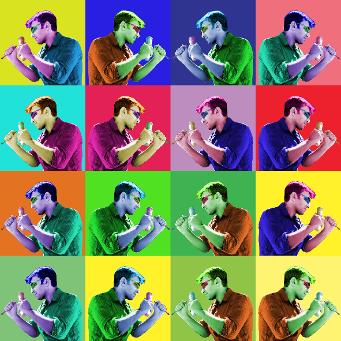 SOLO EXHIBITIONS:
SCULTURE, FoGGIA MUSEO CIVICO, December 2019 to january 2020
SACRO E PROFANO, TRIESTE PIAZZA UNITà, December 2018
LA STELE DI TEUTI, MAT MUSEUM, JULY 2018
Divino, Pietrasanta, July 2017
artist of the month

, artavita, February 2017
Make Space Studio, London, October 2010
GROUP EXHIBITIONS:
INTRECCI ARTE, PIETRASANTA, June to September 2019
MAT MUSEUM (SAN SEVERO), JULY 2018
"ANIMA MUNDI", VENEZIA, 14 September 2017
BIENNALE di GENOVA 2017
ROYAL OPERA ARCADE GALLERY, London, September 2017
ARTE INTRECCI, PIETRASANTA, May to September 2017
la galleria, london, DICember 2016
Arte Intrecci, Pietrasanta, JULY & AUGUST 2016
Royal Opera Arcade Gallery, London, MARCH 2016
"Cuore Ingrato", La Polveriera, Pietrasanta, FEBruary 2016
Royal Society of British Artists, Mall Galleries, London UK, MArCH 2014
Royal Society of British Artists, Mall Galleries, London UK, march 2013

London, Simulator Gallery and Make Space Studios - september & October 2010
GALLERIES
INTRECCIARTE, PIETRASANTA, VIA BARSANTI 50, HTTPS://INTRECCIARTE.ONEMINUTESITE.IT
JFL, MARCHÉ BIRON, ALLÉE 1, BOUTIQUE N°39, 85 RUE DES ROSIERS, 93400 SAINT-OUEN, PARIS, HTTPS://WWW.JEANLUCFERRAND.COM
PRESS
All artworks on this website are a copyright of Pasquale Vaira and may not be copied, linked to, distributed, downloaded, modified, reused, reposited, reproduced or otherwise used without express written permission. None of the art found on this website has ever been sold to any clip-art agency so if you acquired our images through any of these pirated collections, it does not excuse you from guilt.
If you are interested in learning how to license one of these images for any purpose, please enquire. Help keep the art alive! Hot-linking to images on this website will not be permitted. Tracking software records all access to files and websites found hot-linking to images of this website without permission will have their webmaster duly notified without warning which in most cases can result in the loss of your account. The purchase of statue or a painting does not cover the right to copy and/or replicate the subject or expose it without the consent of Pasquale Vaira